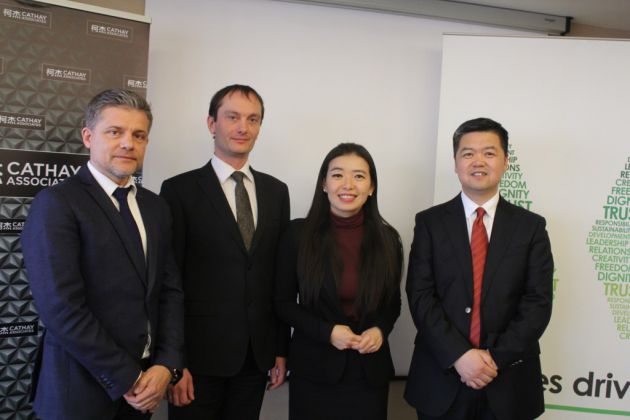 | | |
| --- | --- |
| | Маєте Телеграм? Два кліки - і ви не пропустите жодної важливої юридичної новини. Нічого зайвого, лише #самасуть. З турботою про ваш час! |
"New Silk Road" or "One Belt, One Road" is the Chinese government's initiative that involves, among other things, significant public and private investments from China in infrastructure and other projects in the countries of so called "silk road," i.e., those connected with the PRC by trade and other ties. Cathay Associates international network has been established to assist Chinese public and private companies to find their way round to external markets. Now it unites firms rendering primarily legal, auditing, investment and other services. Vasil Kisil & Partners acts as a Ukrainian partner of the network. The Yurydychna Gazeta is going to speak about this association's mission and specifics of legal service market with the Cathay Associates partners He Jie, Pascal Demko and Cao Lei, and Alexander Borodkin, Partner of Vasil Kisil & Partners.
– Could you briefly tell us about Cathay Associates and its initiatives?
Alexander: - Cathay Associates mission is to provide cross-jurisdictional legal services to Chinese enterprises with ambitious global expansion strategies, as well as international companies from other countries seeking to do business with China, and to be a bridge between China and the rest of the world. Launched late in 2015, the network already aggregates more than 43 offices and continues to grow rapidly. Vasil Kisil & Partners joined Cathay Associates in 2016.
Speaking in more general terms, the project idea is to support such initiative of the Chinese government as 'One Belt, One Road' or 'New Silk Road' and create along the entire length of this road a network of independent law companies to give support to Chinese investments in these countries.
Chinese companies are entering foreign markets and need support to do this. However, the Chinese understand better when the other Chinese speak to them, so that they are more confident then. Therefore, it is important to us to have a Chinese partner in this network. Moreover, since local law firms are better aware of their market situations, this may be the priority when building up relations with the government and understanding what to do and how this should be done.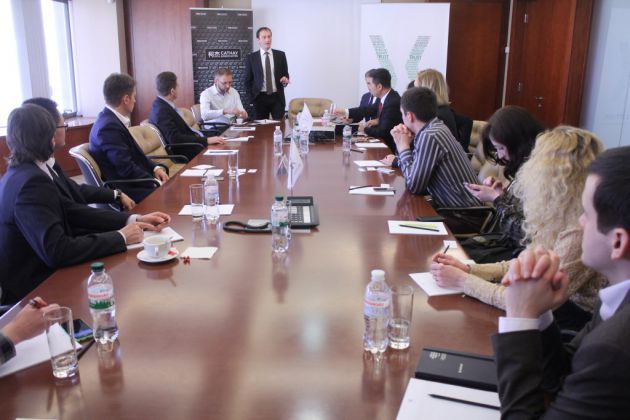 Pascal: – As my colleague said, the project of Cathay Associates was originated in China. Its purpose is to help business to live up to its potential, since the China's government is interested in Chinese investment not alone, but in foreign investments as well. We are now experiencing the second wave of global actions by Chinese companies, most of which, usually the large ones, are already active extensively all over the world. This is the time when Chinese medium and small-size firms must join the trend. On the one hand, the global economy needs them, while, on the other hand, the domestic market becomes too narrow and these companies must find new market outlets and innovative ways to do their business. Moreover, this is an employment opportunity for many of those working in industrial production.
The China's government strongly and comprehensively supports such an approach, as may be seen, among other things, from political visits of its leadership to the countries who show their potential interests in the investments. In addition, financial injections are available for companies who intend to extend their business to foreign markets.
One of such comprehensive support programs is so called "One Belt, One Road" or "New Silk Road." The leadership of the state presented it in 2013. This initiative is, so to say, soft influence, one of the China's steps towards globalizing its own economy. And we see our role in its implementation.
As a matter of fact, small and medium-size business has not sufficient resources of their own to enter new external markets. They do not know well enough the language and culture of the other countries and have no access to standard sources of information, such as, Google, so that they suffer from lacking information that may be easily found in the Internet. Because of this, companies usually seek help from lawyers. They need top-level legal services and assistance from a law firm that would understand their concerns and difficulties and could explain the situation in the Chinese language. More so as such firm should be widely presented at the international level to meet the globalization needs.
This is a unique initiative to China and Chinese market. There is now no other company of China with such strong presence on the international market. If we revert to Ukraine and its relevant role, we would easily understand, having taken one look at the map, that it is a part of this "New Silk Road." So, Cathay Associates should at very initial stages be presented on the Ukrainian market. Therefore, we are happy to have our partnership with Vasil Kisil & Partners and directly with Mr. Alexander, since we need a high-level professionalism not alone, but utter trust and confidence in our mutual relations.
– Mr. Pascal, do I correctly understand you that you choose one law company in each country or region?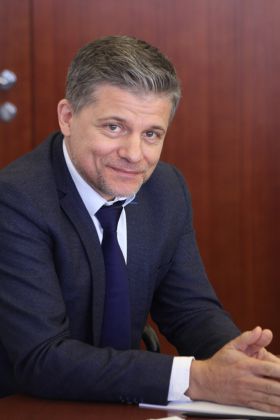 – Yes, we do. But we are very choosy about this issue. We do not choose partners via the Internet or by getting acquainted over the phone, but make visits to such region or country and meet 8 to 15 potential partners and choose one of them based on the criteria I have already mentioned. As I said, professionalism is not the only thing that is important; we like to deal with friends. So, in our mutual relations and ties, we focus extensively on the human factor in particular. More so as in all regions where we have our presence we offer our local partners an exclusive set of services. This basically means that we will have no other partner in this region or country, save for the one we have chosen. Because of this, the selection of partners is so crucial to us.
– Mr. He Jie, how does the legal service market look like today in China? What is the state's role in the structure of these services?
– This is a very comprehensive question. If we speak in the context of strengthening China's role, for the last 30 and, in particular, 10 years, legal service market came to be more important as well. However, this does not mean that lawyers should be involved in all business processes.
China is a big country with diverse population. If we speak of its eastern part, we see that the business and population appear to be increasingly applying to lawyers for advice and help. In particular, statistics show that a number of litigations with the participation of lawyers has increased. This is noticeable specifically in the recent 5 years: a number of cases pending in courts has significantly grown, courts, including arbitration tribunals, are overloaded. This is an enormous potential for a law firm.
If we take a general look at the China's statistics, we see that there are about 300 thousand lawyers and 25 thousand law firms. These activities are specifically connected with the most economically developed region, which is the eastern part and coastal area. Indeed, the biggest legal service markets are concentrated in these regions.
Nationally, the government supports the development of legal service business, including Chinese law companies active abroad.
- How do they actually do this?
This is a part of the official policy, but there are no specific action plans or programs.
– What practice areas are the most popular? What issues do clients face most often?
– This mostly depends, so to say, on the specialization of a law company. Notionally, such companies in China may be divided into three categories: The first one is big firms providing a full range of services (for example, arbitration, representation before courts, and transactions, i.e., matters not involving litigations, etc.). The second category is so called 'boutique' companies specializing in limited, more specific matters (for example, capital markets, M&А, investments, corporate issues, etc.). Finally, the third category is non-specialized companies which are very common in the country. As a rule, they are law firms that render their services to individuals and the public in civil, family, and criminal law cases.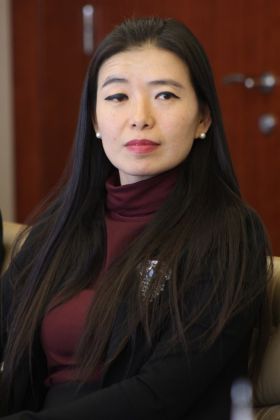 – How do Chinese law companies promote their activities? Are there are professional mass media or national ratings? Which international ratings are held in respect?
- Naturally, there are both ratings and specialized mass media. Last year we were ranked among the top 10 fastest-growing legal associations. The most popular are The Legal 500 and other well-known international ratings. However, there are local ones as well. Law firms from Beijing and Shanghai appear to be especially keen on ratings.
Pascal: – I would like to add how Cathay Associates brings information about itself to the market. We hold about 3 or 4 conferences or round tables throughout the country each year. We choose certain topic and dedicate an entire week to it. By way of example, a few months ago, such topic was the Mediterranean initiative "One Belt, One Road." During a week, we visited several cities delivering a road show presentation highlighting what we were doing, with the involvement of our international partners from Greece, Spain, Portugal and Italy. We draw different audience, sometimes there might be 300 persons and, sometimes, from 10 to 15 persons. In May, we dedicated our speeches to doing business in Africa.
In intervals between these presentations, our Chinese colleagues visit other countries, where we have our partners, delivering certain speeches dedicated to specific topics. Specifically, this visit of ours is dedicated to the cooperation with Eastern European countries. In 10 days we have visited Budapest, Prague, Sofia, Belgrade and now we have come to Kyiv. In December, we visited Africa where we communicated just the same with our African colleagues. As you understand, all these meetings and visits are to deal with such issue as how to establish contacts with Chinese partners.
– How many international law firms are presented in China? How do they compete or interact with domestic law firms?
He Jie: – Definitely, many international law firms are presented in our country, including American and British ones. The biggest players have their representative offices in Beijing and Shanghai.
I should note that, when the China opened its borders to foreign investments, the presence of foreign law firms was desperately needed. This was so since local firms' legal practice could not cover all aspects. But, after 15 to 20 years passed since then, this is a new generation of lawyers who are proficient in foreign languages, and still Chinese companies have concentrated a significant share of the legal service market. More so as international investments in China are now significantly lesser than they were, let's say, 10 years ago. Last year, Chinese investments in other countries exceeded, perhaps for the first time ever, the investments in the Chinese economy.
Naturally, international law firms are rather strong competitors of the Chinese ones. In particular, it is so for those of them who want to enter international markets and support large-scale transactions. On the one hand, international firms have expertise and knowledge of the market and, on the other hand, they have wider presence globally. This is exactly why the idea to establish Cathay Associates was brought about: it must compete with international law firms.
However, it has recently become a trend that lawyers who were previously employed with international law are now willing to be employed with or directly switch to domestic law firms. They even say that one of the big international law firms shut down its office in Chine a few months ago.
– At the beginning of our conversation we have touched upon such an issue as internal influence on the development of legal service market in China. How do global and worldwide changes affect this process?
– I would describe the situation prevailing on the Chinese legal service market as stable. I cannot distinguish any factor materially affecting such development. The government protects this by, for example, preventing foreign companies from rendering services of certain categories within China. Though they manage sometimes to circumvent these restrictions, so that some law firms are already rendering the services they should not. I believe the "One Belt, One Road" initiative is that essential factor that has effects on the legal service market in China.
– What do you think your firm's success lies in? What are standards of a successful legal business?
He Jie: – Our key resource is people, since the legal business is, at the first place, aimed at people. Therefore, we seek and select competent and reliable partners. First thing is that we need to find a talent to compete successfully on the market. Secondly, it is important for a law company to have a good strategy as an essential component of its success. Our strategy is to act as a boutique firm that renders limited services. We do not cover all areas, but concentrate on several ones, and are the best in them. In addition, the strategy implies positioning, that is, how we present ourselves on the market. Depending on this, we build a network of mutual relations on the market. Consequently, three components of our success are people, strategy and network of mutual relations.
As regards ethical standards, we share lots of values. One of them is the ability to think independently. As common citizens, we often cannot be immune to the influence of mass media or politicians and, eventually, a decision we make is not ours. Therefore, we appreciate employees who are independent and may draw conclusions and make decisions on their own. Such ability is important to us as we are lawyers who are well versed in business, but have to stay lawyers, rather than act as businessmen.
An issue of expenses is no less important. Salary and office lease expenses increased for the last years. Risk management is important in the context of success. If you employ talents and treat them decently, it means you reduce risks.
Pascal: – I would like to add that client's safety is the most important thing to us. To guarantee this, we must remain independent and immune to the influence from business or policy makers. We must provide a client with an independent legal evaluation.
– Are you ready to go beyond the line should you have to support some unlawful actions of clients?
He Jie: – We are very clear with the clients that we do not go beyond the law. They are to decide whether they accept such position or not. To tell you the truth, I have never had a situation when we had to part with a client since such client was not willing to conduct its affairs lawfully. We have a certain reputation and when clients come to us they understand they cannot make us to turn to the unlawful side. Indeed, they come to us because they seek professional legal assistance.
Alexander: – I would add that the reputation is very important. This is the most essential asset to Cathay Associates and partners in our network. Though there is a conflict in your question. On the one side, an attorney cannot leave a client without legal assistance and, on the other side, may not accept a case clearly involving elements of crime. We do not serve clients who violate the law and refuse many of them for this very reason. It is not easy finding out such circumstances when you are already handling a case. Then, for an attorney, it is like being at a crossroads: it feels like you must help, but cannot continue handling the case for ethical reasons. In such situations, we talk to the client and suggest legitimate ways of solving the client's problems and the clients can hear us out rather often.
- What cooperation do you expect from Ukraine?
Pascal: - Our cooperation is now possible due to the initiative "One Belt, One Road." We hope our services will help the business expanding in this part of the global market. We want to show by our presence that we are here from the very initial stages and may be trusted.
I believe that our Ukrainian partners will have a good opportunity to concentrate together with us on such cooperation as infrastructure development. We expect involving Chinese companies willing to invest in the construction of railroads, highways and new energy sector projects. Moreover, we consider Chinese banks potentially entering Ukrainian market, probably, by acquiring financial institutions already operating in Ukraine. We are also examining the market of logistic services.
I should note, however, that this is another crucial aspect: China avoids risky business. It means no demand for distressed assets. A Chinese investor is interested in partnership with solvent and stable companies. Once big investors have entered the market, many smaller companies will follow, so that legal services will be more in demand, in Ukraine as well.